Worship Associates
The Minister
The Sunday morning worship – and many of the Wednesday evening vesper services – are done by or with the ministers. However, because we realize the social, experiential, theological and cultural assumptions of our community are broader than any two people can faithfully represent, our ministers work with a cadre of worship associates.
Responsibilities of Worship Associates
Each Worship Associate assists the minister in planning, preparing and presenting the Sunday morning worship. Each Worship Associate conducts approximately 6-8 services each year. Some experienced Worship Associates may also work with speakers besides the minister. Finally, a Worship Associate may also have opportunities in the summer to be Worship Leader where they would craft the central message (sermon) and work with another Worship Associate supporting the liturgy.
Together, members of the Worship Associates Team meet monthly to 1) reflect intellectually, emotionally, socially and spiritually on each month's themes and share ideas for upcoming services; 2) engage in experiential learning opportunities to understand the art and intention of worship theory, design and practice; and 3) do logistical planning regarding putting together the congregational Sunday and Vesper worship.
Current Worship Associates
David Roberts

David Roberts brings a lifelong journey of intellectual and spiritual exploration to his role of Worship Associate. With a career of lawyering, investing and entrepreneuring, he has a deep appreciation for the intersection of economic and spiritual challenges that life presents. As an investment banker, a lecturer at UC Berkeley Law and an occasional actor, he continues to explore how to reconcile and integrate our often conflicting desires for growing and sharing community with our economic needs and desires. From teaching UU middle schoolers to singing in the choir to leading stewardship campaigns, he has been an active member for 25 years.
Rev. Dr. Jeanne Foster
Jeanne Foster grew up in the First UU Church of New Orleans, graduated with Honors from Tulane, received an MA in philosophy from University of Texas, Austin, an MDiv. from Starr King, and served as minister in Modesto. She earned her Ph.D. from the Graduate Theological Union in Religion, Literature and the Arts. Currently Professor of Creative Writing at Saint Mary's College in Moraga, her poems have appeared in numerous journals.
A Blessing of Safe Travel
won the QRL Poetry Award. Among her other books are
Appetite: Food as Metaphor
,
A Music of Grace: The Sacred in Contemporary American Poetry
, and
Goodbye, Silver Sister
. Her passions are ballroom dancing and Tuscany and, in particular, ballroom dancing in Tuscany.
Ann Riley
Ann Riley grew up in New York, earned a BA in Religion from Syracuse University, moved to California to study herpetology, and eventually became an elementary school teacher. She found the power of story in her classroom, became a board member of the Storytelling Association of California, and now tells stories at the Asian Art Museum and in schools, caregiver facilities and churches. Along the way she became a student of shamanism and has been teaching and practicing this spiritual and healing practice for 20 years. Ann joined UUCB in the 1960s by singing in the choir. She now is enjoying being a member of the Worship Associates.
Carol Carlisle
Carol Carlisle has worn many hats in her 25 years at UUCB. She started as an RE parent and teacher. She has told stories, created pageants and developed fun-filled fundraising events. Carol has been a member and ritual leader for the Mist Tree Moon Circle for many years and a regular participant in Write for Your Life. Outside of church she is a photographer, poet, blogger and teacher.
Mary Muehlbach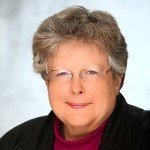 Mary Muehlbach is a self-employed outsourced accounting consultant who has worked in both the for-profit and not-for-profit world. Besides her work as a Worship Associate, she has also served as a Pastoral Associate, Stewardship Connector, and currently serves as UUCB's Treasurer on the Board of Trustees. She is fascinated by and contributes to organizational systems. But her real love is her dog.
Jim Gasperini
Raised in the Episcopalian faith, Jim found the "confirmation classes" his home church taught adolescents enlightening, to the point of dis-confirming his belief in many tenets of the Apostles' Creed. After a long period of disinterest in organized religion, an intense mystic experience in Nepal led him to search for a spiritual home. He explored Christian, Jewish, Buddhist, and Sufi forms of worship before finding the UU Church of All Souls in Manhattan. He joined UUCB soon after moving to California. He has facilitated Chalice Circles, sings in the choir, prepares service slide presentations, and serves as Webmaster of uucb.org.