News – The Week Ahead
Sunday, May 20, 2018 
May theme: Creativity
9:30 am
Personal Theology, Fireside Room – Rev. Emese Bodor, Balazs Scholar at Starr King School for the Ministry, ordained Unitarian minister in Romania, and religious teacher and school chaplain at the János Zsigmond Unitarian High School. The Importance of Education in Transylvanian Unitarian Communities.
11 am

Worship Service – The Ends Are Just the Beginning, Rev. Kristin Grassel Schmidt with Jeanne Foster, Worship Associate. Visa International founder Dee Hock said, "Make an empty space in any corner of your mind and creativity will instantly fill it." This week in worship we will empty some space in our minds and hearts for creativity to fill us as we begin to think about the future of our congregation. The annual budget meeting will immediately follow worship, with childcare in the nursery until 1 pm.

Slides: Stephanie Ann Blythe / Flowers: Jean Hyams / Lead Usher: Selene Fabiano / Chaplain: Rev. Fran Moulton

12 pm or so
Congregational Meeting, Sanctuary
1:15 pm or so
Humanist Connections, Atrium –The Humanism of Simone de Beauvoir, Ray Nelson, followed by potluck
1:15 pm or so
Bluegrass and Folk Ensemble, Music Room (contact: Ralph Nelson)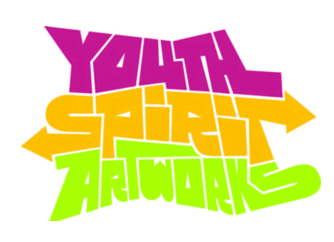 Good Neighbor for May (sharing our offerings): Youth Spirit Artworks places homeless and low-income youth and young adults in art-based jobs. This year, Youth Spirit Artworks is helping 158 youth and young adults build strong skills, experience, self-confidence, and income in which they can take great pride.
Today in Family Ministry
| | |
| --- | --- |
| 9:15 am | Childcare available, Nursery, until 1 pm |
| 10 am | Youth and Children's Choir, Meditation Room |
| 11 am | Children and youth attend beginning of service, then meet teachers and advisors in Atrium |
| 12 pm | Community Games (elementary age children), Lawn & Play Yard |
The Week, May 21–26
Monday, May 21
9 am
Write For Your Life, Fireside Room (contact: Kit Hewitt, 510-526-3997)
9:30 am
Women's Insight Meditation Group, Meditation Room (contact: Lucinda Young, luyoung1313@gmail.com)
Tuesday, May 22
12:15 pm
Applied UU Buddhist Sangha, Fireside Room (contact: lynnettedelgado@comcast.net)
2:30 pm
Yoga, Fireside Room (contact: Phyllis Whiteman, 510-647-8537)
Wednesday, May 23
10 am
Walk & Talk Group, meet at church entrance (contact: annharlow@pacbell.net)
Thursday, May 24
10 am
Gamelan Ensemble, Music Room
Saturday, May 26
5:30 pm
UUCB Volunteers Serve Dinner at GRIP (contact: Ariel Smith-Iyer)
The calendar is also available on our website, uucb.org. Just click on "CALENDAR" at the upper right of any page. You can often find details about an event by clicking on its listing. The calendar is maintained by Lissa Roos Parker, who works part time, so updates sometimes don't appear right away.
Announcements & Upcoming Events
THIS SUNDAY: Members, please plan to stay after the service for the Congregational Meeting, which will include voting on the budget for July 2018–June 2019 and a report on the pledge drive.
Big THANK YOUs to:
Marin Fischer, Gail Simpson, and all the volunteers who helped produce Cabaret!
Rebecca Mitchell and Luke Gottlieb for the Mother's Day donuts, and all others who donate and/or serve Sunday snacks.
Everyone who has pitched in with custodial tasks since Lotez Franklin's departure.
All who have made financial pledges for next year, especially those who increased their generosity.
From the Social Justice Council:
WHY do we vigil?  Since 2011 ICE has had a contract with the sheriff of Contra Costa County to detain undocumented people at the West County Detention Facility.  Every month since then there has been a vigil, calling attention to this and hearing testimonies from families of those detained.  On Saturday, June 9,UUCB hosts the vigil at 11 am. This is an ALL-CHURCH event!  Please come be part of this intergenerational gathering of singing, testimonies and reflection!!  Carpool from UUCB at 10:15 am.  Contact Beth Jerde, bjerde55@hotmail.com.
On May 27 after the service, we are honoring Craig Scott and his wife, Karen Paull, as they relocate to Pacific Grove.  Craig has been a member of UUCB for 30 years, and a community minister.  He revitalized the Social Justice Council in recent years, walking the Richmond Ceasefire walks as well as protesting at the West County Detention Facility.  Please join us in the Atrium to say goodbye to Craig and Karen.
Richmond Ceasefire Walks:  Please contact Donnell Jones, Coordinator of Operation Ceasefire Richmond, directly: 205-296-3459 (cell) or djfaith06@yahoo.com.
Stop by the Social Justice table on Sundays to see what's happening, and encourage others to do so.
---
To stay even better informed, or if you have questions about UUCB, please explore our website, uucb.org. You can also sign up for various email lists:
Submit items for The Week Ahead to weekahead@uucb.org by 5 pm Wednesday. Please try to limit announcements to 75 words. Submit items for the Beacon to beacon@uucb.org by the 15th of each month.