Beacon on the Hill April 2017
From the Ministers
Rev. Kristin Schmidt
Over the last few years I've watched with fascination as Rob Bell and others like him have challenged Evangelical Christianity in America. Bell is founding pastor of the Mars Hill Bible Church in Grand Rapids, Michigan, and one of a growing number of contemporary evangelical Christian leaders exploring universalist theology and its social implications. As a Unitarian Universalist minister, I find this increasing interest both disappointing and exciting. It is exciting that Bell and others are questioning narrow Christian notions of Hell that have harmed so many of the people I've served. But it's also disappointing because the questions they are asking and the theological points they are making are hardly original.
Centuries before Rob Bell rearticulated the question, our Universalist tradition's own Hosea Ballou asked how a loving God could allow any part of the creation God had originally deemed "good" to suffer eternal damnation. Decades before Bell's congregation wrote its mission to work for "measurable change among the oppressed," the great Universalist Clarence Skinner taught that a foundational belief in humanity's worthiness shapes our ethical response to human suffering and oppression in this world. And yet, somehow Bell has a knack for reengaging these classic questions and ideas in ways people who may never darken a Unitarian Universalist church's doors find relevant.
Whether we consider ourselves Universalists or not, or even if we aren't sure, these questions about ultimate worth and worthiness are some of the most important things for us to be thinking and talking about right now. As our nation's leaders consider economic, healthcare, and foreign policies that will literally spell life or death for millions of people, and as the President continues his "America First" campaign, it is important for us to be clear about who we believe matters. Because while we are a faith of "deeds not creeds" what we believe or don't believe about who is worthy of saving—worthy of insuring, worthy of protecting, worthy of seeking justice for—will shape how we perceive and treat others.
In this month of springtime holidays and holy days, may the newness of life all around us serve as a reminder of the mysterious, creative power at work in our world, even when we can't perceive it. Through winter's coldest and darkest days, the power of life waits within a seed, ready to burst forth when conditions are right. However you celebrate in this season, may you be moved anew by the power of life and love over death and hate. And may we all make room for a better world to take root in and transform our minds, hearts, and spirits.
In faith,
Rev. Kristin
Sunday Worship Services in April
Theme for Month: Transformation
April 2, 11:15 am only – Alchemy and Transformation at the Heart of Democracy, Rev. Dara Kaufman-Ledonne Olandt with Jeanne Foster, Worship Associate. Author Terry Tempest Williams suggests, "the human heart is the first home of democracy." This morning we explore: How can we live heart-fully along the unsure pathways of change? How do we keep our hearts open? In days that call for compassion, action, and test our country's capacity for civil discourse, how can we stay responsive? All are welcome for this service of inquiry and hope. Rev. Dara Olandt serves as Multifaith Chaplain and Director of Spiritual and Religious Life at Mills College in Oakland. She is former minister of the Unitarian Universalist Congregation in Blacksburg, VA, and has served the UU Fellowship of Visalia, UU Congregation of Marin, and the Boulder Valley UU Fellowship in Lafayette, CO. Her work has appeared in the book Jewish Voices in Unitarian Universalism (Skinner House Press, 2014).
April 9, 9:30 and 11:15 am – The Spirit of Resilience, Revs. Kristin and Christian Schmidt with Ann Riley, Worship Associate. Each year this congregation bestows a special honor upon elders who have reached a milestone birthday. This week in worship we will welcome our newest "Doctors of Durability" and hear wisdom from some of them as we explore together how to grow in resilience.
April 16 EASTER SUNDAY
Family Service at 9:30 am. Co-led by Reverends Kristin and Christian Schmidt with Kathryn Jay, Worship Associate. Join us this Easter Sunday for a shorter service of story, song, and celebrating the power of life and love over death and hate. This is a service for all ages and everyone is invited to bring a bell to ring every time they hear "Hallelujah!"
Please join us after the service for our annual Easter Brunch (9:45–11:45) and Egg Hunt (10:30).
Traditional Service at 11:15 am. Practice Resurrection, Reverends Christian and Kristin Schmidt with Kathryn Jay, Worship Associate. Lawyer and Sikh activist Valarie Kaur has asked, "What if this is not the darkness of the tomb, but the darkness of the womb? What if our America is not dead, but a country that is waiting to be born?" Join us this Easter Sunday as we celebrate the power of life and love over death and hate. Everyone is invited to bring a bell to ring every time they hear "Hallelujah!"
April 23, 11:15 only – Mozart Music Sunday, led by Music Director Bryan Baker with Jim Gasperini, Worship Associate. Join us as we celebrate our second Music Sunday of the year, this time inspired by the life and works of 18th century composer Wolfgang Amadeus Mozart. Hear, see, and feel how music can convey human experience and reverence in ways words cannot.
April 30, 9:30 and 11:15 am, Tree of Life, Reverends Kristin and Christian Schmidt, with Carol Carlisle, Worship Associate. Each year the Unitarian Universalist Church of Berkeley gathers for a service of celebration and remembrance, to reflect on our roots, notice where newness of life is branching outward, and acknowledge how life's seasons have transformed us. This week we remember those who have died in the past year, celebrate those born, adopted, married, and who will graduate, and we dedicate ourselves as a community to the raising of the children among us. If you would like to dedicate your baby or child during this service, please send Rev. Kristin an email at revkristin@uucb.org by April 15.
April Good Neighbor (Sharing Our Offerings):
YEAH! (Youth Engagement, Advocacy and Housing, yeah-berkeley.org). "Our mission is to support young adults (18-24) in Berkeley who are currently homeless. We provide basic necessities, offer case management and counseling, linkages to education, employment and housing, and opportunities for meaningful community involvement."                 

Personal Theology Schedule
Sunday mornings at 9:30 in the Fireside Room
April 2: Rabbi Harry Manhoff, "The Torah in the Time of Jesus." Please join us to hear Rabbi Manhoff discuss "The Torah in the Time of Jesus." He is a Congregational Rabbi at Temple Beth Sholom in San Leandro. He is a lecturer at St. Mary's College and the author of A Place In the Tent: Intermarriage and Conservative Judaism.
April 9: Cat Zavis, "The Role of Spirituality in a Time of Political Crisis." Cat Zavis is an attorney, mediator, child advocate, author and trainer in empathic communication. She is the executive director of the Network of Spiritual Progressives (NSP), which seeks to transform our materialist and corporate-dominated society into a caring society through consciousness raising, advocacy, and public awareness campaigns.
April 16: No session. Happy Holiday!
April 23: Rev. Craig Scott, "Prophets of Resistance." Reverend Craig Scott is a retired lawyer, UU minister and a UUCB member. A social activist and community organizer, Rev. Scott is involved in many CCISCO (Contra Costa Interfaith Supporting Community Organization) activities and supports the Greater Richmond Interfaith Program (GRIP).
April 30: Indian Canyon Tribal Chairwoman Ann-Marie Sayers. She is the director of the Costanoan Indian Research Center, and the traditional caretaker of Indian Canyon, the only sovereign Indian lands of Central Coast California. She will enlighten the audience about Native American cultural and spiritual practices. "Come," she says: "The Earth is alive. You can feel the energy. And it's a reason for living."
Humanist Connections Schedule
Sundays at 12:45 pm, followed by a potluck at 2:15 pm. Check kiosk in Atrium for location.
Format: A 10-minute presentation followed by moderated, timed discussion. All are welcome!
April 2: Humane Political Platform, Marcia Bates
April 9: Ethics, Don Anderson
April 16: Does Might Make Right?, Don Klose
April 23: Primary Prevention of Drug & Alcohol Abuse, Lee Lawrence
April 30: Hawking & Tyson vs. Philosophy, Stuart Sugden
Family Ministry
Merrin Clough, Director of Family Ministry
Spring has sprung and Easter is fast approaching on Sunday, April 16! That means it's almost time to hunt eggs, consider the quickening of life in this season … and enjoy good food along with great company during brunch!
Buy brunch tickets online at http://www.brownpapertickets.com/event/2906226 or at the door. The cost is $5 per person (both kids & adults). Menu: Baked Pancakes with Topping Bar: Cinnamon Apple, Blueberry, Nutella, Whipped Cream; Frittata with Cheese; Chicken Apple Sausages.
Easter Morning Schedule
| | |
| --- | --- |
| 9:15 am to 1 pm | Childcare for Young Children |
| 9:30 am | Family Worship Service |
| 9:45 to 11:45 am | Pancake Brunch |
| 10:30 am | Egg Hunt |
| 11 am to 1 pm | Spring Activity Fair for Kids |
| 11:15 am | Adult Worship Service |
A Message from Amanda Weatherspoon:
Most of you know me as the Family Ministry Assistant, a role that has become an important and joyful part of my life. However, it is with excitement that I am announcing my transition from Family Ministry into the Intern Minister role here at UUCB!
Working at UUCB as the Family Ministry assistant has given me a front-row seat to all the amazing work that this congregation is engaged with. I experience this congregation as one that is growing and transforming and willing to do the work that it takes to make important changes while maintaining traditions and a sense of home.
There are many changes afoot! While I am transitioning into my new role, Merrin is doing her own bit of transitioning, as well! Merrin's maternity leave will begin on July 9, which is about 4 weeks after my last day of work as the Family Ministry Assistant, which will be June 16. We are working with the hiring team with hopes to hire a new assistant by May 22. The new assistant will "hold down the fort" so to speak while Merrin is away on leave. During Merrin's time away (likely July 9 – November 12), the assistant will work closely with teams of lay leaders to ensure that the Family Ministry program is well supported administratively.
I hope that over this next year we all grow together in mutual bonds of respect and love. Making community with this body of seekers is exciting and, in these times, more important than ever before.

President's Corner
Jack Duggan
I have the good fortune of being optimistic. For some people in the world and nearby optimism is a luxury taken away by the need just to survive. In November the need for optimism and action gained a new urgency. For many survival has become even harder. Too many people are marginalized in our world and it's taken a turn for the worse.
At first I was stunned but as soon as we began doing things about it, I began to feel more optimistic. Inequities and injustice existed before the election and the election either way wasn't going to magically solve them.
I'm optimistic when I think about the challenge that we face today. In my lifetime the call to action has never been so clear and so widely heard. The threat to the good has always been there, but now it's in the open, the need for real change has never been so obvious. What we tolerated in the past, what we were blind to, has never demanded our attention so strongly. It's no longer possible to sink back into a comfortable world and congratulate myself on how far we've come.
I made a conscious decision to think locally, to think about what I could do in my daily life to make change for the good happen. I'm fortunate to have the time and the well-being to volunteer in a local school.
I've joined a group that advocates for civil rights for all. I've joined marches and attended meetings. I've looked at and renewed my part in making UUCB sustainable and better. This Church, this community is where I am inspired and restored and where I have an opportunity to contribute my spirit to the collective effort of our congregation. Like a beacon we are a light to the world.
So my family, UUCB, this wonderful community of the East Bay and California and all the people in our country who believe in the good are still here and it's time to strengthen what we have and who we are. As the Blue Oaks, the Buckeyes and the fruit trees begin to return to life in the green hills around us, it's time again to preach the optimistic gospel instead of the gospel of fear and insecurity. We're still here. That makes me optimistic.
Coordinating Team Notes
Lisa Maynard, Coordinating Team Convener
In our budget planning for 2017-18, as usual, it is challenging to balance what we would like to accomplish with the available resources. By mid-April, the Coordinating Team will conclude its discussion and balancing process, and forward a proposed budget to the Board of Trustees for their review. The congregation will vote on the budget at the May Congregational Meeting.
In order to support the work of the Program Council until the nomination and approval process for a new Convener can take place, Jean Gleason has agreed to fill in as interim Program Council Convener (and CT member), through June 2017.
The Coordinating Team meets twice monthly, on the first and third Wednesdays from 2:30 to 4:30 p.m. If you're interested in attending, please contact me (lbmaynard3@me.com) to verify our schedule and meeting place. Questions for the CT? Email CT@uucb.org.

Community Ministry
Spiritual Leadership as Relationship
Rev. Jeremiah Kalendae, Affiliated Community Minister
"Go where you're CELEBRATED, not merely tolerated" was a constant reminder of my beloved late Sheikh, Dr. Ibrahim Abdurrahman Farajajé (December 19, 1952 – February 9, 2016), on his social media pages and in real life. Anyone who knew Ibrahim Baba knew the ecstatic love he was constantly showering upon everyone around him. When Sufi masters offer sohbet, or spiritual teaching and conversation, it is said that the essence of the teaching is communicated not simply by the spiritual knowledge conveyed but by the quality of the relationship itself. At Starr King School for the Ministry we use a model of education called Relational Constructive Learning, which "cultivates right relationship with self, others, with communities of accountability, and with the sacred 'ground of all relating,' which is understood and honored in many diverse religious traditions and spiritual practices" (www.sksm.edu). We understand that our own spiritual development, and capacity for leading others, and ultimately, transforming our broken world, is inherently a relational process.
For Sufis, our relationship with Allah, or that "ground of all relating," is the foundation for all of our relationships. It is the orientation of lover to Beloved. We strive to treat each person, being, thing, and environment as a unique expression of divinity. In religious communities, we have the rare and profound opportunity to experiment with what it means to truly cherish our relationships with others and to challenge ourselves to grow in new and exciting ways. They can be sacred containers to explore what it means to celebrate others, to journey together, to learn to listen deeply, to empathize more wholly, to "bless those who curse you," to cultivate a sacredness in our bonds that transcends what we might find offered by popular culture or the secular world. It also means we learn to practice being in accountable relationships, we commit to ongoing self-reflection, and to owning up to our own imperfections. It means finding a community of support, healing, and love that may help us accomplish all of those things. And then, it means living those rich relationships into the world, each a thread in Beloved Community that is yet to be.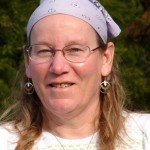 Partner Church
Stephanie Ann Blythe
Our next Partner Church snack table lunch is happening on Sunday, April 9, after the 11:15 am service. We'll have your favorite dish: GOULASH! We'll have the usual accompaniments and sweet treats. We might even have a new dish for you to try! All proceeds go to the Village Education Fund.
The longtime minister in our partner church village, Arpad Ilkei, has moved on. We expect to learn who the new minister will be sometime this spring. We'll keep you posted. UUCB will be hosting the Balazs Scholar from Transylvania for the 2017-18 academic year. We are expecting that name real soon too.
We recently presented a program about the village and our partnership to the Coming of Age group. Want to know what they now know? Contact Stephanie Ann Blythe at steph62850@yahoo.com or Anne Greenwood at annegt1@sbcglobal.net to find out. We meet on the fourth Thursday of each month at 3:30 p.m. in the Fireside Room (at least for now). All are welcome!

Stewardship
A NEW ERA  . . . NURTURING OUR COMMUNITIES
Now is your time to help UUCB stay vital and responsive to your spiritual needs and the needs of our communities. With our new ministers, we are engaging the wisdom of our past and creating a new vision for our spiritual community. We need you and we need each other.
We need to share our love, talents, and yes our financial resources to accomplish the following:
To ensure a bright future for UUCB and our new ministers, the Revs. Christian and Kristin Schmidt, as they bring new ideas and energy to congregational life
To learn more about ourselves and how to make a difference and be a good person in a troubled world
To leverage our deeply needed hands and hearts for our ministry both in our congregation and in the larger world
In conversation with a Connector or a Stewardship Team member or visiting the Stewardship table in the church Atrium, your voice can be heard and your generosity recorded. Last year our median pledge was $133 per month.
As we approach the time to finalize our church budget for next year, we need all members and friends to respond very soon. Be as generous as you can; give till it feels good.
Stewardship Team: Ira Nelken and Cordell Sloan – Co-Chairs, Bob Moore, Jo Maxon, Marta Tobey, Patrick Cullinane, Mac Lingo, Rev. Christian Schmidt, and Rev. Kristin Grassel Schmidt

Thursday Nights at UUCB
Gather at 5:30 pm – Dinner at 6 pm – Vespers service at 7–7:30 pm
Please join us for fellowship and Richie Dawkins's wonderful catered suppers at church on Thursdays.
April 6: Chicken or Vegetable Enchiladas, Saffron Spanish Rice, Salsa Verde, Green Onion and Cumin Black Beams, Latin Slaw, Churrros
April 13 (Passover): Chicken Matzoh Ball Soup, Homemade Gefilte Fish, Lamb and Apricot Stew, Herb Chicken with Artichoke Relish, Minted Rice Pilaf with Preserved Lemons, Potato Kugel, Garlicky Spinach with Fennel, House Salad, Chocolate Mousse and Macaroons
April 20: Seared Tri Tip (or Seitan) with Salsa Verde, Creamy Polenta with Mushrooms, Garlicky Mixed Greens with Crispy Asparagus, Spring House Salad, Strawberry Shortcake
April 27: Asian Inspired Sweet Chili Garlic Pork Loin (or Eggplant and Tofu), Singapore Style Rice Noodles, Glazed Baby Bok Choy with Roasted Sesame Seeds, House Salad, Almond Cookies and Ice Cream.
Reservations: Email suppers@uucb.org or sign the sheet outside the office. Deadline is 10 pm Tuesday. We always allow for some drop-ins, but reservations are preferred.
Adults: $15 (includes wine, light snacks, and dessert). Children under 12 eat for free! Two adults + two youth ages 12-18: $35.
Social Justice News
At our March 12th meeting, all three proposed Social Justice Sponsored Projects were overwhelmingly approved to go before the May Congregational meeting for a vote.
1. Resisting Oppression is the identified issue. (This will replace the Confronting Racism Project.) Project Leader (Nancy) "Kelly." The Title/Objective is tentatively "Standing with marginalized local communities targeted due to race, ethnicity, religion, poverty, class, sexual orientation or gender identity." The L:FDC will continue as a major part of this Project. Funds of $1,500 requested. Whether or not UUCB will affiliate again with CCISCO (Contra Costa County Interfaith Supporting Community Organization) is being discussed. If the SJC decides that UUCB will affiliate again, the additional amount of $1,000 will be requested for CCISCO.
2. Green Sanctuary Program (The UUA Green Sanctuary Program provides a path for congregational study, reflection, and action in response to environmental challenges). Project Leader Mark Miner. This would include developing a Green Sanctuary Team, identifying assessments to conduct, and creating an action plan. The amount of money suggested was $1,000.
3. Unjust Deportations of Immigrants is the issue, and the title and objective is "Sanctuary as Love of Neighbor." Project Leader Elisabeth Jay explained that there are three ways to "do" sanctuary that are broader than physically housing people: accompaniment, advocacy and participation in Rapid Response. Suggested $2,000, which is flexible.
Dialoging Across Race, Class, Power and Privilege – Here is a quick summary of what Julie Rogers presented: Attendees were asked our associations with the words race, power, privilege, and oppression, discussed things that get in the way of effective communication, and practiced Nonviolent Communication (NVC) skills. Among the skills we learned were empathic presence, reflecting what we heard and identifying underlying feelings and needs, identifying our own feelings and needs, and being aware of the difference between our intentions and the impacts our actions have.
LFDC (Literature, Film and Drama Contingent of the Confronting Racism Project) – At our Second Annual Guest Speaker Luncheon we hosted Reverend Donnell Jones and his charming family on March 5th. Reverend Jones was the epitome of warmth, spirituality, and grace. He encouraged us to go forward with the "three C's: courage, compassion, and collaboration"—in our resistance locally against, for example, expansion of the jail in West County, as well as walking with him, literally, on Friday nights, volunteering in local schools, marching, and showing up at town hall meetings. "I'm a preacher," Reverend Jones asserted; "Can I get a few amens?" And he got them, along with the vociferous affirmation of a core UU principle—the worth and dignity of every person—during the moment when his fundamentalist beliefs regarding LGBTQ issues bumped up against our values. For our April 2nd meeting, director and actor Darold Holloway will discuss August Wilson's play "Fences."  Our Book Selection for May 7th is Nancy Isenberg's study, White Trash: The 400-Year Untold History of Class in America.
Undie Sunday for GRIP, April 30 (Greater Richmond Interfaith Program) As in years past, we will collect donations of packaged underwear as well as socks and pajamas for the residents of the GRIP Family Shelter. This tradition has been one of the many ways that UUCB has lovingly supported GRIP over the years. Please bring your gifts of packaged underwear, socks and/or pajamas for men, women, and children, and put them in the collection basket next to the Social Justice table in the social hall. Your donations don't have to be limited to underwear—any new or gently used clothing for the GRIP residents would be most appreciated. Thank you.

Report from the UUCB Buildings & Grounds Committee
Larry Nagel
It seems that every time we fix one thing at UUCB something else stops working. The water heater that provides hot water to the kitchen and schools rusted through, so we had to find an immediate replace-ment since rentals were in jeopardy. Although an electric heat pump water heater was our first choice, we couldn't take delivery on one until April 4, so we settled for a gas-fired replacement. Kudos to Lotez and Edward for hustling to have a new unit in one day! The two furnaces that provide heat to the sanctuary and the music room have been repaired, but we have to deal with the fact that the furnaces will soon require replacement and consume an enormous amount of natural gas this winter. We have hired an architect to help us come up with a plan to refurbish the Safir Room after the mold remediation, and we expect to bid out the work within a month. Some congregants may have noticed a reduction in lighting level in the Atrium and the Fireside Room. This is because some incompatible lights were used (LED lights in metal halide fixtures in the Atrium, and non-dimmable LEDs in the Fireside Room). With the help of Alice Prussin, a friend of UUCB and a lighting designer, we are now redesigning the lighting in these rooms. Finally, we have hired a consultant to review the kitchen and help us to develop a plan to repair and refurbish the kitchen so that it conforms to all applicable building and health codes.
If any of these projects fits your interests and your skills, we would love to have you on our team. Please contact Larry Nagel at (510) 558-0842 or lwn@att.net. Or, just drop in at the Buildings & Grounds Committee Meeting, which is every fourth Monday at 4 pm in the Fireside Room.
Upcoming Teleclass with Rev. Cat: Bridging Impossible Differences!
Bridging the divides in our families, communities and world has never been more challenging—or more important. Have you given up on ever being heard and understood by people who matter? Stop avoiding the conversations you want, need (and dread)!
Join Rev. Cat Cox, Thursdays, for a 6 week teleclass—meeting by Zoom video-conferencing (phone is fine!). Deepen your skills in saying what you mean in ways others can hear and respect and in helping others to do the same—even when it seems impossible!
April 13, 20, 27, May 4, 11, 18, 10:00 to 11:15 am
Contact revcat@revcat.net for registration information.

Pacific Central District Assembly: May 5-6
Want to hear inspiring UU speakers and meet and compare notes with UUs from dozens of other churches—without having to book a hotel room? This year's PCD Assembly will be at Mt. Diablo Unitarian Universalist Church in Walnut Creek. The main event is Saturday, May 6, beginning with breakfast and registration at 8 am, opening worship at 9, workshops, lunch, a forum featuring all three UUA Presidential Candidates, and an annual business meeting. Advance registration is $65 for adults, $25 for youth by April 22, or $75 (adults only) at the door.

Music Matters
Bryan Baker
April is full of music at UUCB. We have the brilliant fanfares of a brass quartet on Easter Sunday, followed a week later by the sublime and masterful music of Mozart in a Music Sunday. And two concerts in five days!  A time for music to fill the soul!
Kensington Symphony Orchestra – Keyboard Extravaganza – Saturday, April 22, 8 pm
Pianist Bryan Baker and organist Katya Kolesnikova join with the orchestra led by Geoffrey Gallegos for two marvelous concertos. You'll have a rare opportunity to hear the remarkable organ concerto by the innovative American composer Horatio Parker. And one of the most majestic works in the repertoire, Beethoven's beloved Emperor Concerto. Tickets at the door: General Admission $20, Seniors (65 and over)/Students $15, Children under 12 free.
Mozart Music Sunday – April 23
Mozart's Requiem – Thursday, April 27, 8 pm
Mozart's poignant final work, the pinnacle of his genius—his Requiem. Singers from both sides of the Bay come together for one of the greatest works in the repertoire. They join soloists Marcelle Dronkers, Rod Lowe, and Richard Fey all accompanied by orchestra in this sublime masterpiece. The program opens with the rich sonorities of the brass quartet and wind quartet playing brilliant music by Stravinsky and Borodin. Tickets $15 and 20 at the door; no one turned away for lack of funds.
Yours in harmony,
Bryan

Sing with a Rock 'n' Roll Band!
Community Rocks on Tuesday Nights at UUCB is a free, non-audition, sing-along rock-n-roll community chorus that will be supported by an accomplished rock band, Soul Rising, directed by Moses Channels, with the purpose of engaging UUCB members and the wider community in sharing the joy of making popular music together. Community Rocks welcomes all singers (and non-singers) to learn popular rock-n-roll songs from the peaceful and loving side of the classic rock repertoire.
This free Tuesday night (test pilot) series will begin in the Sanctuary starting April 11 from 7 to 9 pm and "go public" to the wider community, May 2 through June 20. Please feel free to bring your family, friends and neighbors starting April 11. Everybody is welcome.
This is guaranteed "free fun" in the Sanctuary! For more info contact Randall Hudson, UUCB coordinator for this group, at rdhudson2001@gmail.com.

Tree of Life
Dorothy Herzberg
A memorial service for Huston Smith (Kendra Smith's husband and famous scholar of world religions) will be held Saturday, April 1 at 2:00 pm, 1100 California Street, San Francisco.
The memorial for Robert Lundin (Jane Lundin's husband) will be at UUCB on Saturday, April 22, 3 pm.
Al Delgado (Aileen Hohmann's husband) is still in stroke recovery rehab in San Rafael but progressing nicely.
Thank you to our wonderful childcare team. Tim Herring and Sue Khamphanthong have retired after many years of loving care of our children. Thank you!
The "Tree of Life" celebrates and marks events in the life journey of our members. If you have items to share, please submit them to Dorothy Herzberg, dorothyherzberg@gmail.com.
Looking Ahead
Installation of Revs. Christian and Kristin Schmidt: Sunday, May 7, 4 pm
This special event, confirming our calling of the Schmidts as our settled co-ministers, will be the culmination of more than three years of work. In most other denominations, a minister or priest is sent to a congregation by some governing body. In our tradition of congregational polity, or self-determination, it is up to us to call the minister we think is the best match for us, and for that individual to decide if they will accept the call. As part of the installation service, the congregation and co-ministers will formally enter into covenantal relationship with one another. We will be supported by UU ministers and religious professionals, family and friends of the Schmidts, and our Ministerial Search Committee. After the service we will gather for food and fellowship to celebrate.
Calendaring Summit: Saturday, May 13, 9:30 am
All leaders of UUCB groups planning activities for 2017-18 should send a representative to this event. Email pcconvener@uucb.org with questions.
Dine and Dialogue with Our Muslim Neighbors:  Saturday, May 20, 6 pm  
The Social Justice Council invites you to Dine and Dialogue with Our Muslim Neighbors on Saturday May 20th at 6 pm.  Dinner will be prepared by Muslims for Peace and UUCBers.  This dinner will bring UUCBers together with our Muslim neighbors from Berkeley, Richmond and Oakland.  We will cook side-by-side; sit down and dine and dialogue side-by-side; and pray side-by-side.  Through this process, we will learn about our Muslim neighbors' religion, culture and beliefs, and share ours.  RSVP by May 12th: https://2dineanddialoguewithourmuslimneighbors.eventbrite.com. Sponsored by UUCB World Peace Committee and Social Justice Council. Contact Beth Jerde at uucbmuslims@gmail.com for more information or to volunteer:  cook; usher; arrange flowers; register people.
Spring Fundraiser
The proposed Chili Cook-Off has been postponed to June 3. A planning committee is needed! Please email fundraising@uucb.org if you can help, or if you would like to propose other future fundraising events.
Summer Forum
If you have any suggestions for speakers on social justice-related topics for the Summer Forum series (Sunday mornings, June–August), please contact Dorothy Herzberg, dorothyherzberg@gmail.com.
---
Unitarian Universalist Church of Berkeley Covenant of Right Relations
We covenant to build a religious community guided by love and sustained by respectful relationships.
Believing that building healthy relationships is a spiritual practice, we aim to listen appreciatively, speak with care, express gratitude, honor our differences, and assume good intentions.
We endeavor to communicate directly, honestly, and compassionately, particularly when we are in conflict.
When we hurt one another, we will try to forgive, make amends, and reconnect in a spirit of love.
In celebration of the common purpose that unites us, we will do our best to abide by this covenant.
MEMBERSHIP in this Unitarian Universalist congregation is open to all who see this church as their religious home and the principles for which the church stands as their own. People who wish to join participate in a "pathways to membership" session, sign the membership book, and commit to supporting this church through participation and financially. To become a member, please contact our Membership Co–Chairs, Lonnie Moseley or Paul Hudson (membership@uucb.org), or speak with one of the co-ministers.
To subscribe to the email version of this newsletter or "The Week Ahead at UUCB," email administrator@uucb.org. You can also find both newsletters at the uucb.org website under "News."
UUCB general discussion list: http://groups.google.com/group/uucb_discuss/about
Email list for families: Email family.ministry@uucb.org
Deadline for submissions to the Beacon is the 15th of each month. Submit items to beacon@uucb.org.